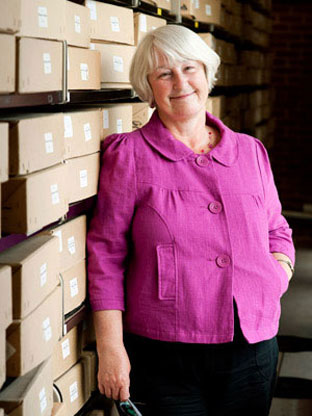 You need javascript to hear the audio via the JW player. Alternatively, download the
mp3 file
.
Professor Dorothy Sheridan
Professor Dorothy Sheridan was a Sociology undergraduate 1967-1970. She came to work for the Mass Observation Archive in 1974 becoming Director in 1990. In 2000 she became Head of Special Collections. Dorothy retired in 2008, and was made an Honorary Professor of History and continues as a Trustee of MOA.
Transcription
It's difficult to measure isn't it ,the long-term impact of Sussex? I like to think that it helped me to develop personally and that the interdisciplinarity and the way I was taught helped me develop some of my ideas. It certainly helped me handle something like the Mass Observation Archive which in itself is a kind of interdisciplinary mess or interdisciplinary challenge or the Life History Centre which doesn't quite fit with all these things. So it certainly has given me and people like me that kind of grounding in things that cross over traditional boundaries.